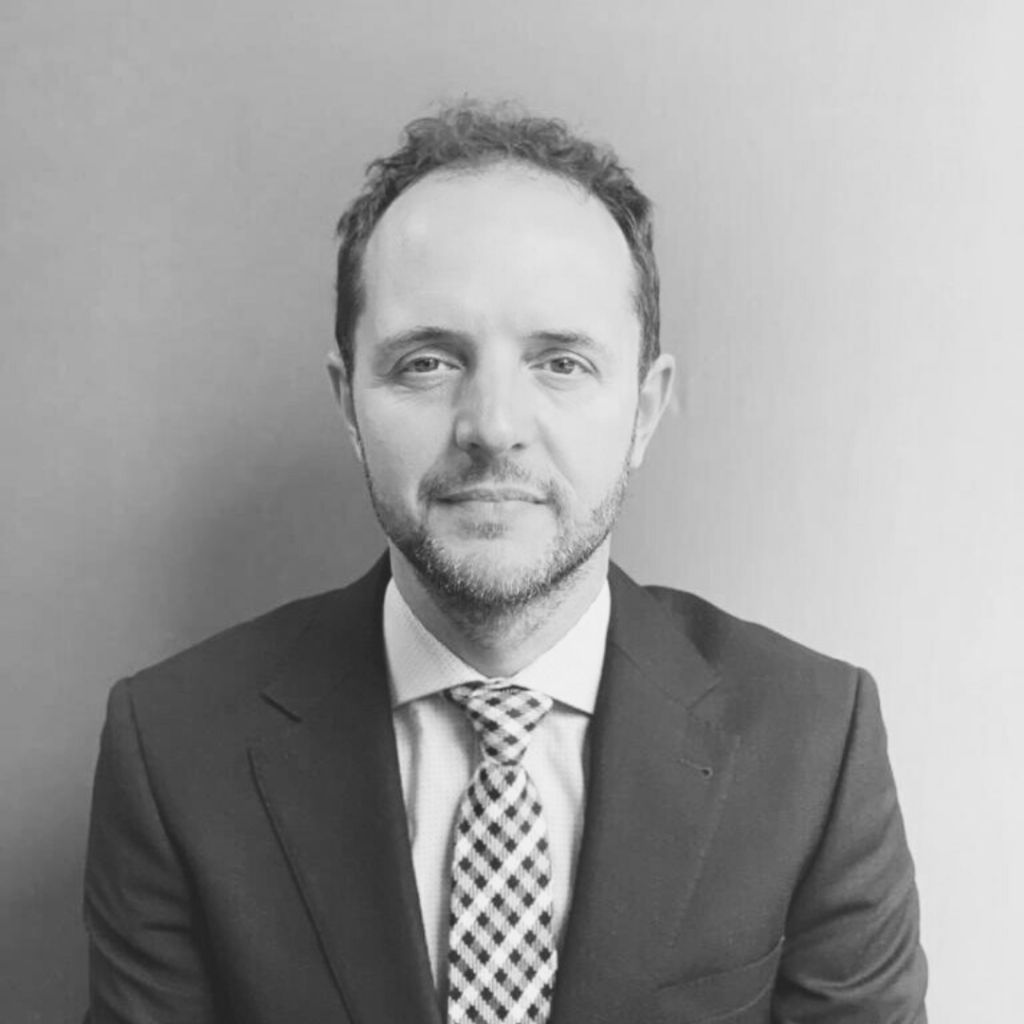 Reward Value contributes to an evidence-based discussion about performance measurement and remuneration which will benefit both firms, shareholders and society at large.
Bas ter Weel is managing director of SEO Amsterdam Economics and a professor of economics at the University of Amsterdam. He has many years of experience as a scientist, policy researcher, supervisor, and advisor. His expertise lies in the field of labour market dynamics and education, but he has also contributed to the fields of international relations and financial markets regulation. He is based in Amsterdam.
Ter Weel studied Economics at Maastricht University (1993-1998) and obtained his PhD at the same university in 2002. Following this, he spent several years working as a university professor, after which he transferred to the Authority for the Financial Markets (AFM). With the AFM, Ter Weel gained supervisory experience and has worked on research in the field of market abuse and excessive lending. From the end of 2007, he has worked with the CPB Netherlands Bureau for Economic Policy Analysis as Head of International Economy (2007-2010), Head of Labour and Education (2010-2013), and as Deputy Director from 2013 onwards. In the period between 2007 and his appointment with SEO, he was affiliated part-time with Maastricht University; first as a senior researcher, and from 2011 onwards as professor of economics.
In addition to his work with SEO, Ter Weel holds several other positions. To name a few, he is a Crown-appointed member of the Social and Economic Council of the Netherlands (SER), supervisor for the primary school organisation, board member of the Royal Netherlands Economics Association, and co-editor of De Economist. Additionally, he is a research fellow at the Tinbergen Institute, IZA (University of Bonn) and SKOPE (Oxford University).
Caroline Zegers is a thought leader in the field of Executive Compensation.  She advises supervisory and management boards on remuneration, regulations and governance. In recent years, the connection with the sustainability goals has been central in  this advice.  She assists in designing clear and measurable ESG (Environmental, social and governance) KPI's. In this way she contributes to a more sustainable business, where financial results as such are no longer sufficient to be rewarded.
For the past 30 years, she has been working for Deloitte , of which 23 years as a partner. High-quality service to clients has always been her priority.   Next to being an advisor on executive and equity compensation to large (listed) companies, she  took the opportunity within Deloitte to develop the Supervisory Board and Executive Women programs. In that context, she organizes various events, interviews board members and develops high-quality (in-house) courses on themes with great relevance to the Boardroom. Sustainability, including diversity & inclusion,  has been a regular topic of discussion there.   She brings along a large network of (female) board members and supervisory board members.
In addition to her work with Deloitte, she also holds and has held various (advisory) board positions for example with the Nederlandse Orde van Belastingadviseurs, the Stichting Dress for Success,  One Young Word,  the Stichting Toezicht Ledenobligaties-vrij FrieslandCampina and Female Ventures.
Caroline graduated cum laude from the University of Leiden and followed a postmaster Executive Coaching at the VU.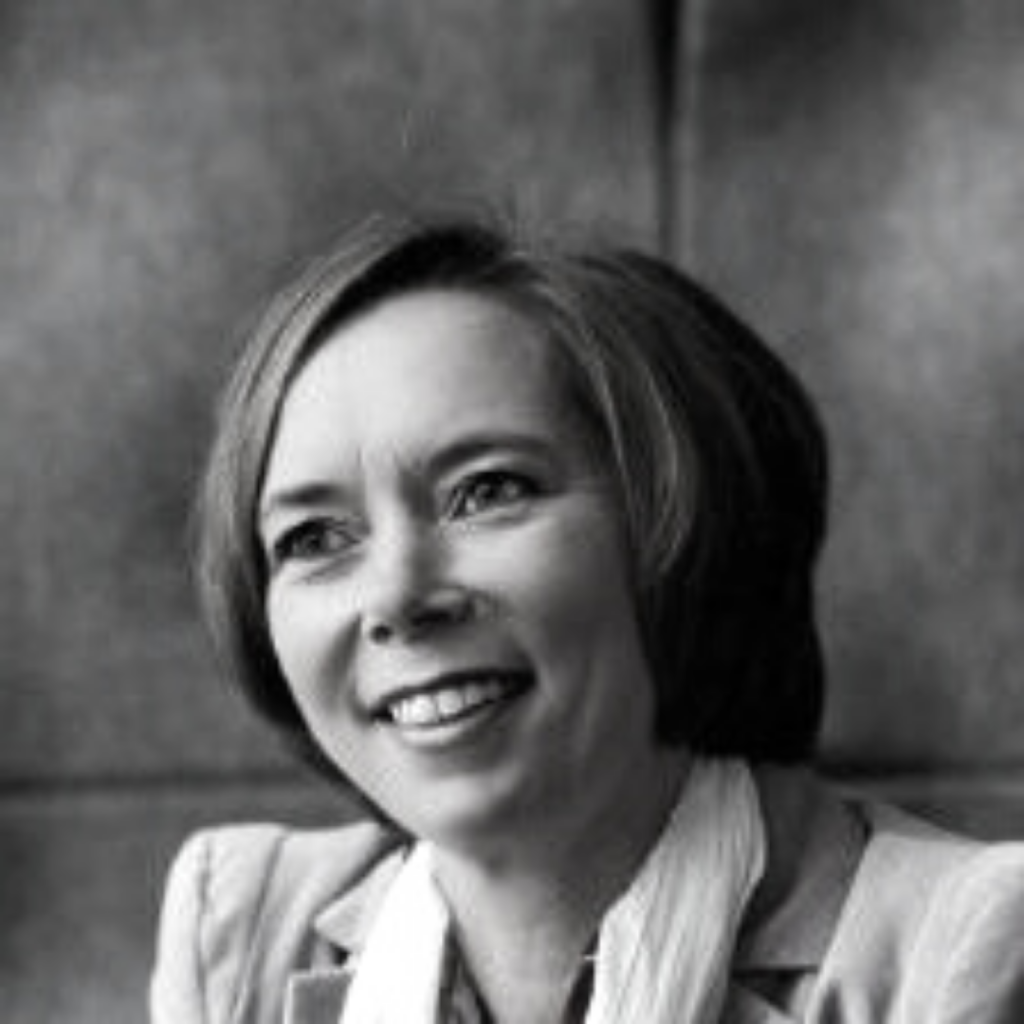 Reward Value shows that executive compensation is an important instrument in the hands of the Supervisory Board to drive the behavior of the Board, align it to the strategy and support the culture of the company.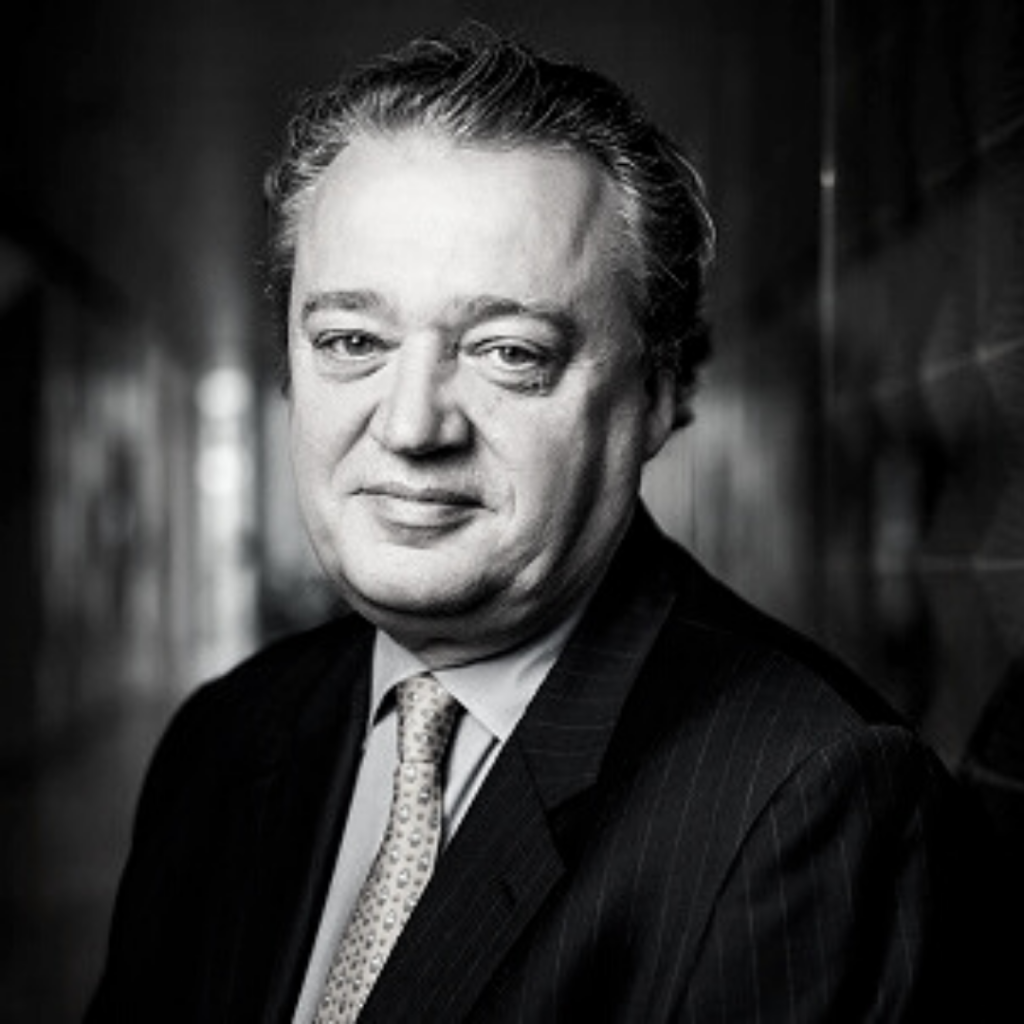 A sustainable reward system stimulates long term value creation for all stakeholders: clients, employees, suppliers, shareholders and the communities in which we live and operate. A sustainable reward system not only creates wealth but also needs to stimulate the creation of well-being for the society at large.
My name is Gilbert Van Hassel I am 64 and married to Viviane. I have three adult children who all live in New York and I have a  1 year old grandson called Theodore. Since September 2016 I am Chairman and CEO of Robeco. Before I was a Member of the Board of ING Insurance and Asset Management and the CEO of ING's Investment Management business. The first 25 years of my career I spent with JP Morgan in various leadership roles. I spent 1/3 of my  professional life in Europe, 1/3 in Asia and 1/3 in the USA. I studied applied economics at UFSIA (University of Antwerp), obtained a MBA from the Catholic University of Louvain and became a MS of Finance at Purdue University (USA).
Nature, diversity, integrity have always been very important to me but I truly became an ESG convert when I joined Robeco. At Robeco we believe that understanding and integrating ESG factors in our investment process in the long run will lead to better risk adjusted returns. We strongly feel that our fiduciary responsibility is not only to create wealth but equally  to make sure that we also contribute to well-being.
The covid-19 crisis and the almost inevitably following economic crisis has shone an even bigger light on ESG. To rise above this crisis we will need to move to a sustainable recovery/economy. A world where we take care of our planet, climate and biodiversity. A world where people get equal opportunities and where human rights are respected. And all this with good local, national and corporate governance.
A sustainable economy needs a sustainable reward framework. Not one where we stimulate leaders to optimize the next quarter's results nor to maximize only shareholder value. A sustainable reward system stimulates long term value creation for all stakeholders: clients, employees, suppliers, shareholders and the communities in which we live and operate. A sustainable reward system not only creates wealth but also needs to stimulate the creation of well-being for the society at large. That is why ESG kpis are important to evaluate the success of leaders. This I truly believe.
Hans Reus is a core member of Russell Reynolds' Technology Practice and previously co-lead its global Business and Professional Services Practice. As a trusted client advisor, he helps global, European and Dutch clients identify, assess, appoint and retain top-tier executives and non-executives. Hans also co-leads the firm's activities regarding sustainable leadership, guiding clients as they build growing, profitable businesses in line with the Sustainable Development Goals.
Prior to joining Russell Reynolds Associates, Hans worked for six years with consulting firm McKinsey & Company. He managed strategy, organization, post-merger integration and cost-reduction projects in various industries, including information technology and renewable energy, both in the Netherlands and in Sweden. Previously, Hans worked with technology companies KPN Telecom and Raychem.
Hans received his MSc in electrical engineering from Delft University of Technology in the Netherlands and his MBA from INSEAD, Fontainebleau, in France. He is fluent in Dutch and English and has a working knowledge of French and German.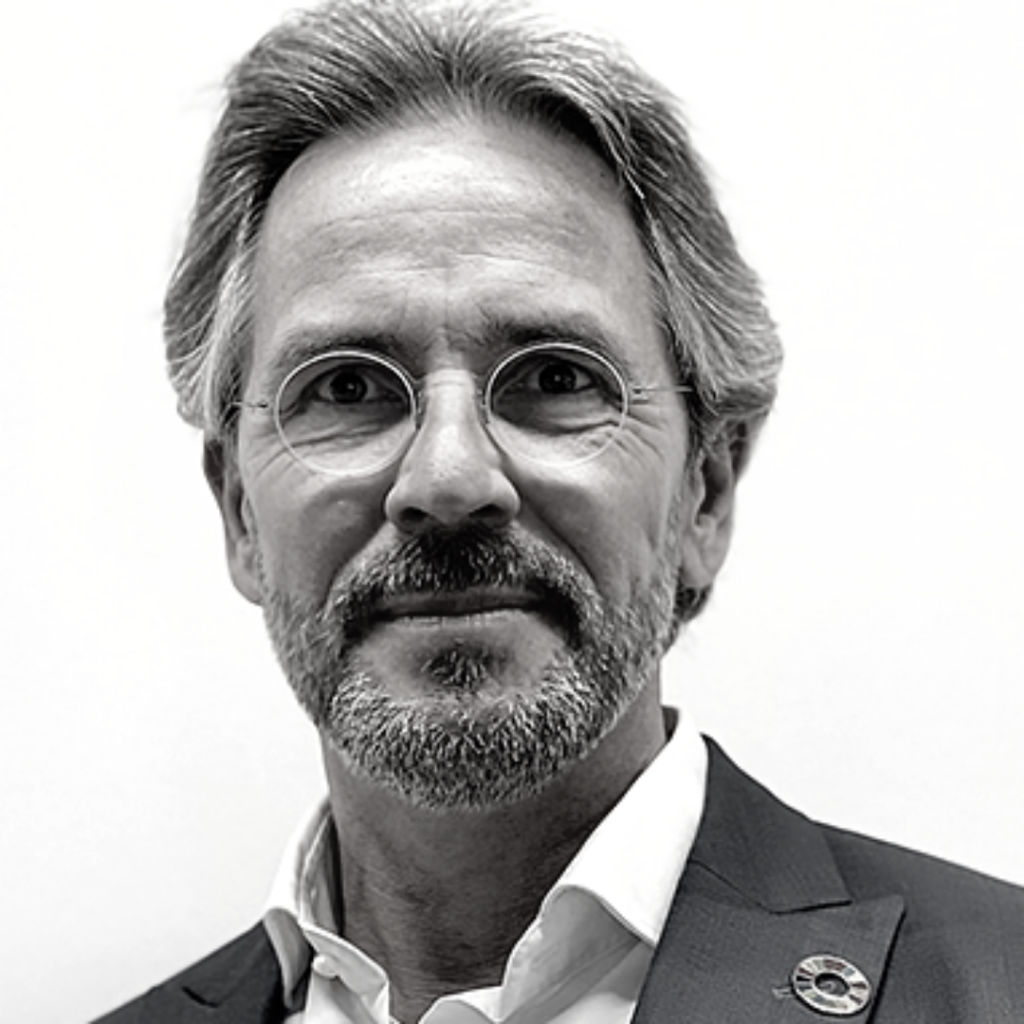 I strongly believe that it is in the best long-term interest of society, companies and their leaders that companies are lead both profitably and sustainably. That requires not only selecting board members and executives with relevant sustainability expertise, but also rewarding and training them appropriately. Reward Value is a premier thought leader in the area of long-term rewards, so I am delighted to help them in any way I can.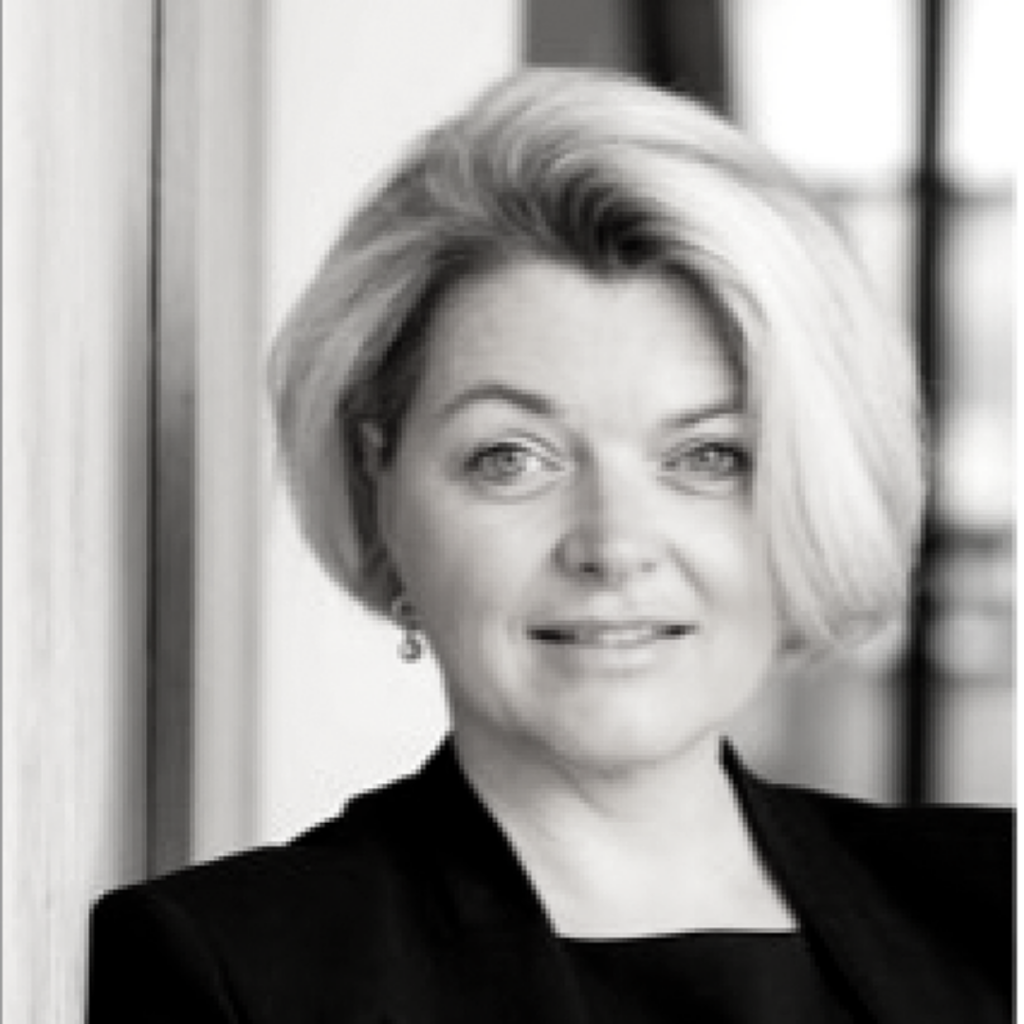 Reward Value can inspire investors, universities, and business leaders to reflect on and research executive pay as a potential catalyst for change. By bringing together relevant stakeholders to share knowledge about executive remuneration schemes that align long term value creation, Reward Value facilitates an important stakeholder debate in the field of corporate governance. 
Daniëlle Melis holds various board positions in the financial sector. In addition to her work in the financial sector, Danielle chairs the Board of Stichting Madurodam, is a member of the Disciplinary Council of the Dutch Securities Institute (DSI), and senior fellow at the International Center for Financial Law & Governance. She has been a member of the International Corporate Governance Network (ICGN) where she was actively involved in the promotion of good governance standards worldwide. Daniëlle Melis worked in the financial sector for over 25 years and has been a member of the faculty of Nyenrode Business University, where she earned her Ph.D. in 2014. Her dissertation was titled "The institutional investor stewardship myth". She graduated cum laude from Tilburg University in 1995 (business economics) and holds an MBA from Nyenrode.
Richard has over 20 years of specialised government relations experience in Brussels across the enterprise, sustainability and financial services sector working in partnership with the European Institutions. Richard is Managing Director of Cultivate Partners, a Brussels based consultancy with global coverage. He is currently a member of the Business 20 (B20) Indonesia Taskforce on sustainability. This is the official G20 dialogue forum with the business community.
Previously Richard was the EU Public Policy Lead of the World Benchmarking Alliance, a global non-profit bringing together investors, NGOs, business platforms and standards bodies to develop free and publicly available benchmarks that rank companies on their contribution to the SDGs. Through this work Richard engaged with European and multilateral partners at the highest level (including governments and the UN) to advocate for the full integration of financial and sustainability disclosure in company reporting to shape the direction of European Sustainability Reporting Standards. During this time he was appointed to the UN Financing for Development Sub-group on Sustainability and Climate Action to support work on how the SDGs ccould  inform the jurisdictional, regional and global dimensions of sustainability disclosure.
In a career spanning positions within UK government, global nonprofits and the private sector, Richard has managed a number of high profile European projects and policy initiatives, building strong relationships with EU institutions, the research community  and industry partners. Richard established the European Enterprise Platform, a public private partnership, supported by the former EU Commissioner for Regional Development. He also founded and Chaired the Environmental Platform of Regional Offices – a pan European Environment Network – which became the official interlocutor to DG Environment for over 300 European regions and other sectoral partners including the United Nations Environment Programme (UNEP).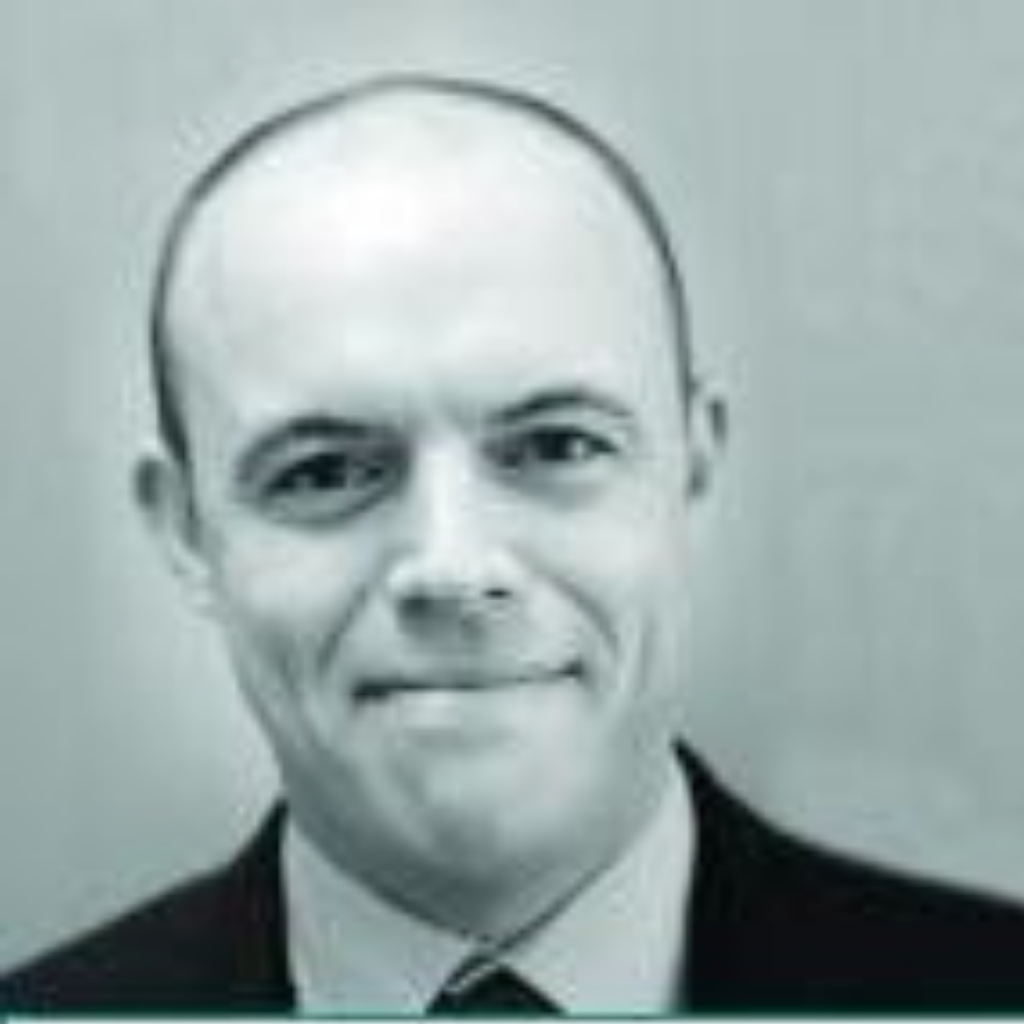 " Reward Value provides an essential role in reinforcing the connection between performance, corporate decision makers, investors and societal stakeholders supporting the drive towards  effective remuneration policies linked to reducing short termism and  focusing on  social purpose"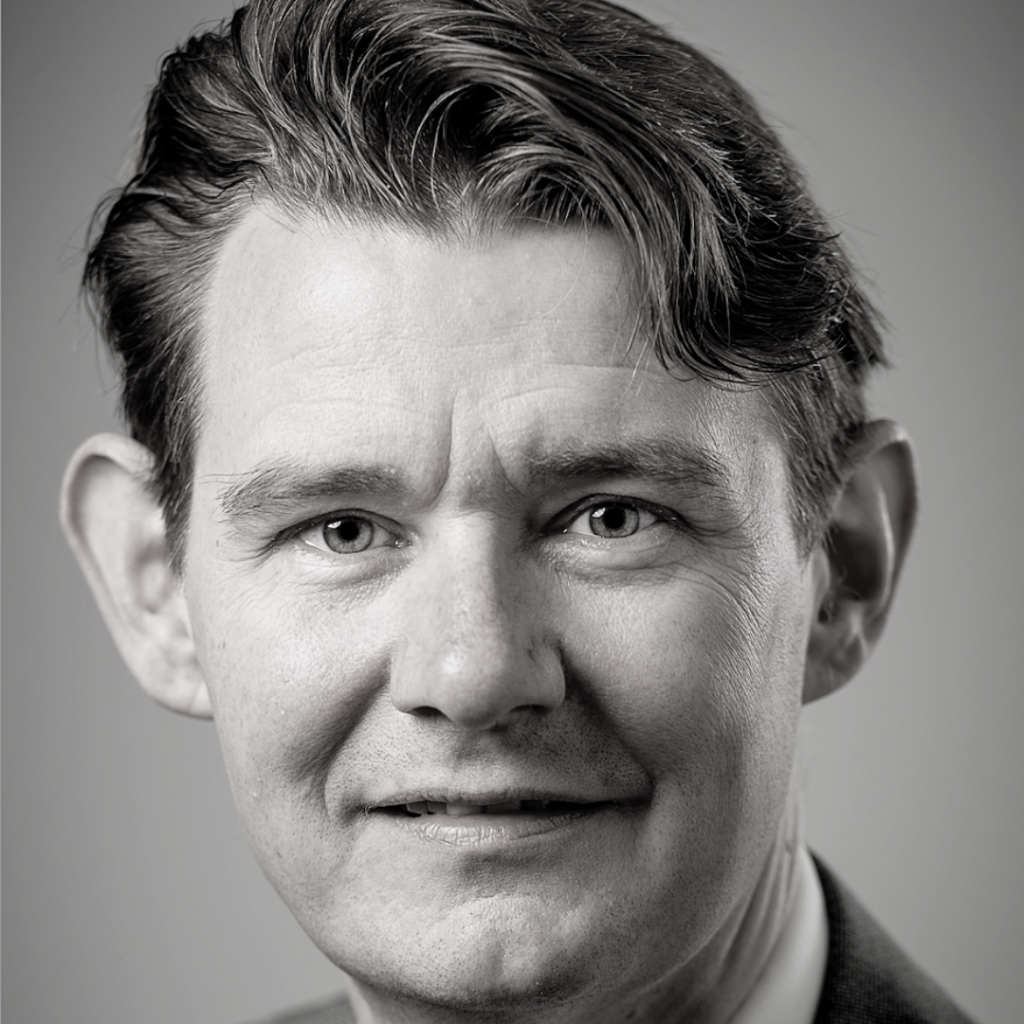 "Linking executive pay to sustainability factors is a very effective way to steer a company towards achieving the sustainability objectives it has set for itself. Reward Value can deliver the instruments how this could be done"
Mr. Rients Abma (1971) has been the executive director of Eumedion since the 1st of January 2006. Eumedion is the Dutch Corporate Governance and Sustainability Platform for Institutional Investors. Between 2000 and 2005, Abma worked at the Ministry of Finance as a senior policy advisor in the corporate governance area. In 2003 he was the secretary of the "Tabaksblat" Committee (the Dutch Corporate Governance Committee) and between 2004 and August 1, 2005 secretary of de Monitoring Committee Corporate Governance Code (Frijns Committee). Between February 1996 and February 2000 he worked as the secretary of Economic Affairs at the employers' federation VNO-NCW. 
Rients Abma is also member of:
the Netherlands Authority for the Financial Markets (AFM) Capital Markets Committee
the AFM Advisory Panel of Representative Organisations
the Stakeholders Forum of The Royal Netherlands Institute of Chartered Accountants (as Chair)
the Advisory Board of the Institute of Internal Auditors in the Netherlands
the Advisory Board of the Business and Law Research Centre of the Faculty of Law of the Radboud University Nijmegen
Between July 2007 and September 2011, Abma was Board member of the International Corporate Governance Network (ICGN). Rients Abma earned his Masters degree in General Economics, with concentrations in Monetary Economics, from the University of Groningen. 
Amy Wilson, Regional Team Lead for Europe, EOS at Federated Hermes. EOS Federated Hermes is one of the world's largest, specialist stewardship teams, representing long-term investors from around the world with assets of over $1.5 trillion (as at June 2021).
Amy Wilson leads the European engagement team at EOS and engages with companies across the region, focused on the consumer goods, retail, pharmaceutical and industrials sectors, and thematic areas across the ESG spectrum. In recent years, she has led the development of EOS' global governance guidelines and proxy voting policies and its work on executive remuneration. 
Amy has over 10 years of industry experience prior to joining Federated Hermes. She began her career in consultancy before holding various positions at publicly-listed UK retailer J Sainsbury and, latterly, global health insurer, Bupa, where she was Group Head of Corporate Responsibility and Sustainability. She holds a degree in Social and Political Sciences from the University of Cambridge.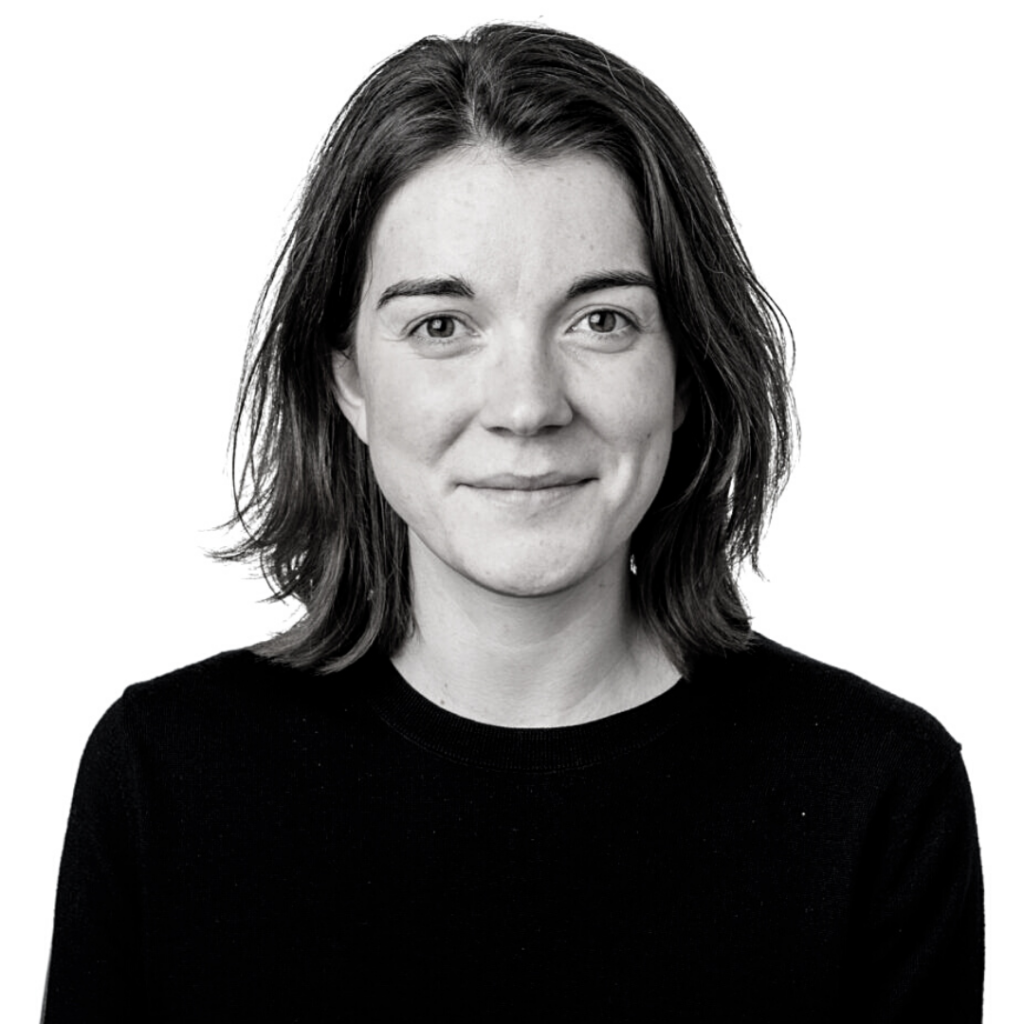 " How executives are incentivised and rewarded has a significant impact. We want to see executive pay that is simple, long-term and aligned to the desired culture and strategy of the organisation. We are concerned about pay practices around the world that generate ever-increasing quantum and risk driving short-term behaviour and poor practices."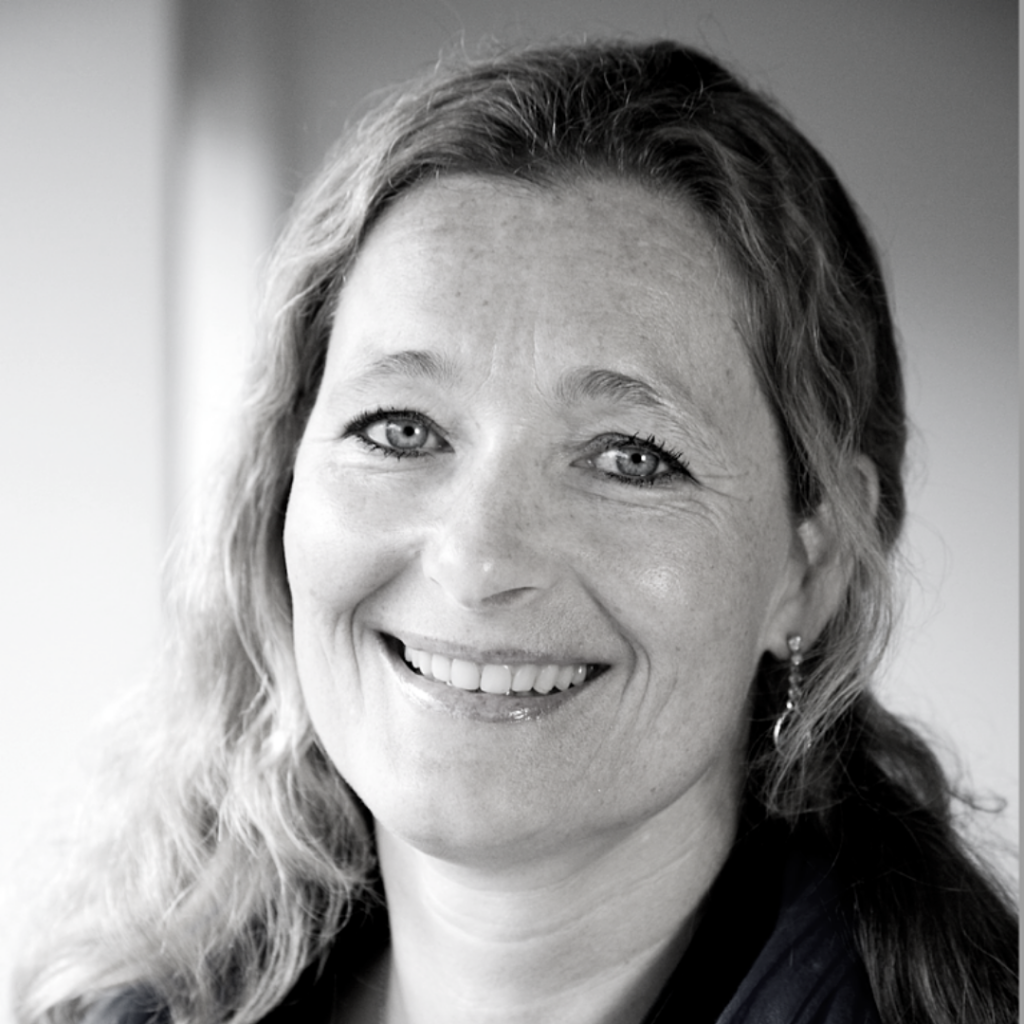 "Reward Value aims to fill in an important link in the chain of governance comprising responsibilities and activities that a company needs to put in place in order to manage the implementation of ecological sustainability and social justice."
Tineke Lambooy is professor Corporate Law at Nyenrode Business University (Nyenrode) in the Netherlands. She also holds the title adjunct professor at Airlangga University in Surabaya, Indonesia, an academic partner university of Nyenrode. Her research involves corporate social responsibility (CSR), corporate governance and corporate law. In her academic work and lectures, she emphasises that companies are an important actor in the transformation of our economy into a circular economy, in which the human rights of all people are respected and ecosystems can survive. 
The implementation of CSR in companies requires a clear governance structure: it should be clear which employee(s) in each layer of an organisation is mandated to implement certain CSR elements, to monitor such implementation process, and to collect the information needed for the company's reporting on ESG issues. 
In her inaugural lecture, she discussed "Leadership, Entrepreneurship & Stewardship in Corporate Law"  (Nyenrode 2016), and in her PhD publication, she focused on "Corporate social responsibility: legal and semi-legal frameworks supporting CSR" (Kluwer, 2010).
Tineke is a lawyer by trade. She gained experience as a corporate lawyer specialised in international corporate and capital market transactions at the law firm Loyens & Loeff and its predecessors.
In addition to her work at Nyenrode, Tineke also holds several supervisory board, board, and advisory board positions, i.e. supervisory director of the listed companies 'ASN Beleggingsfondsen UCITS NV' and 'ASN Beleggingsfondsen AIF NV'; board member of the NGOs 'Stand up for your rights' and the 'Dutch Club of Rome'; advisory board member of the social enterprises 'The Social Handshake' and 'ArtSwitch'; and academic counsel of the 'Lab Toekomstige Generaties' (Lab Future Generations).
Kees Cools is a Fellow of the Department of Public Governance at Tilburg University. Besides he is a management consultant with extensive experience in the field of corporate finance and corporate governance. He also wrote the book 'Controle is goed, vertrouwen is beter' which won a prize for management book of the year. Previously Kees was  partner at consultants including The Boston Consulting Group and Booz & Company resp. Strategy&-PwC.
He is a regular guest on live BNR programs such as Economists Panel and Boardroom Panel, a member of study society Economic Politics and a member of the supervisory board at CentERdata.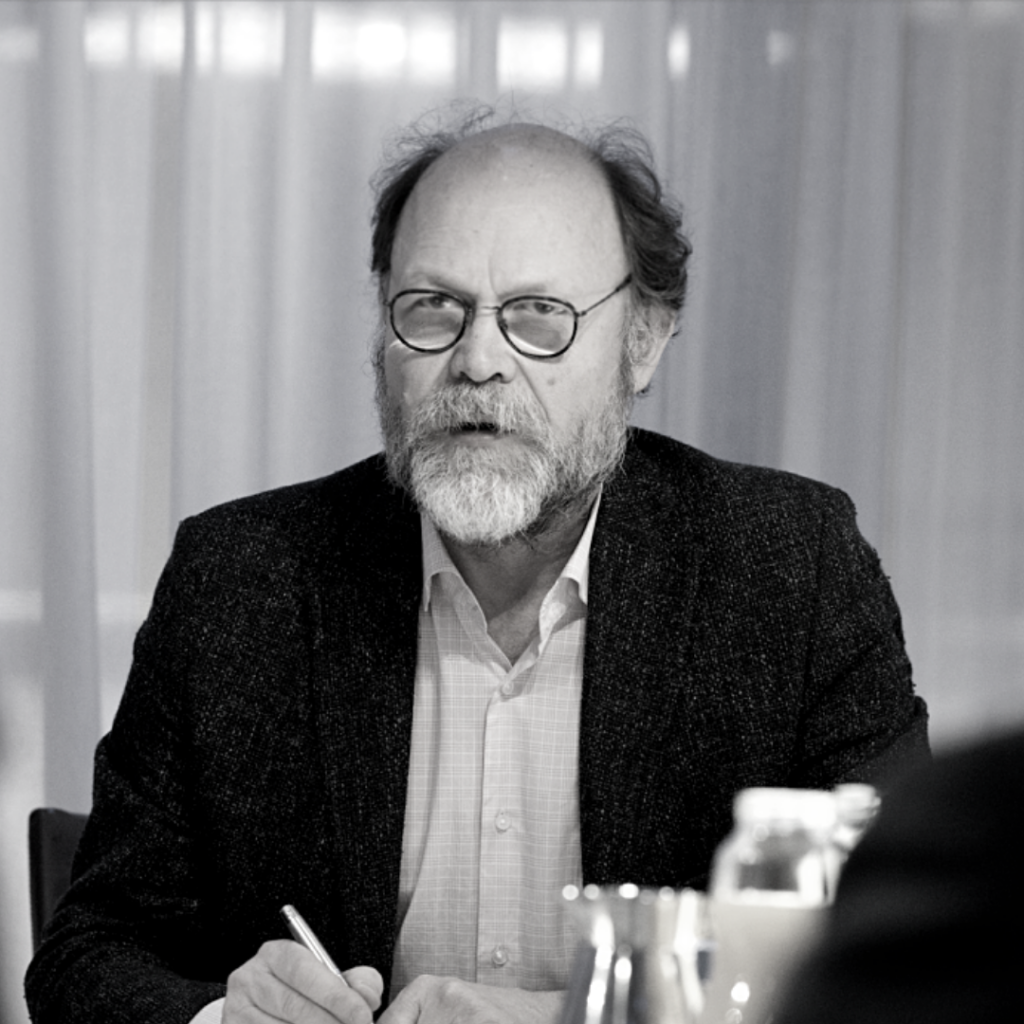 "Performance pay usually makes people run too fast in the wrong direction. Time for fairness and decency"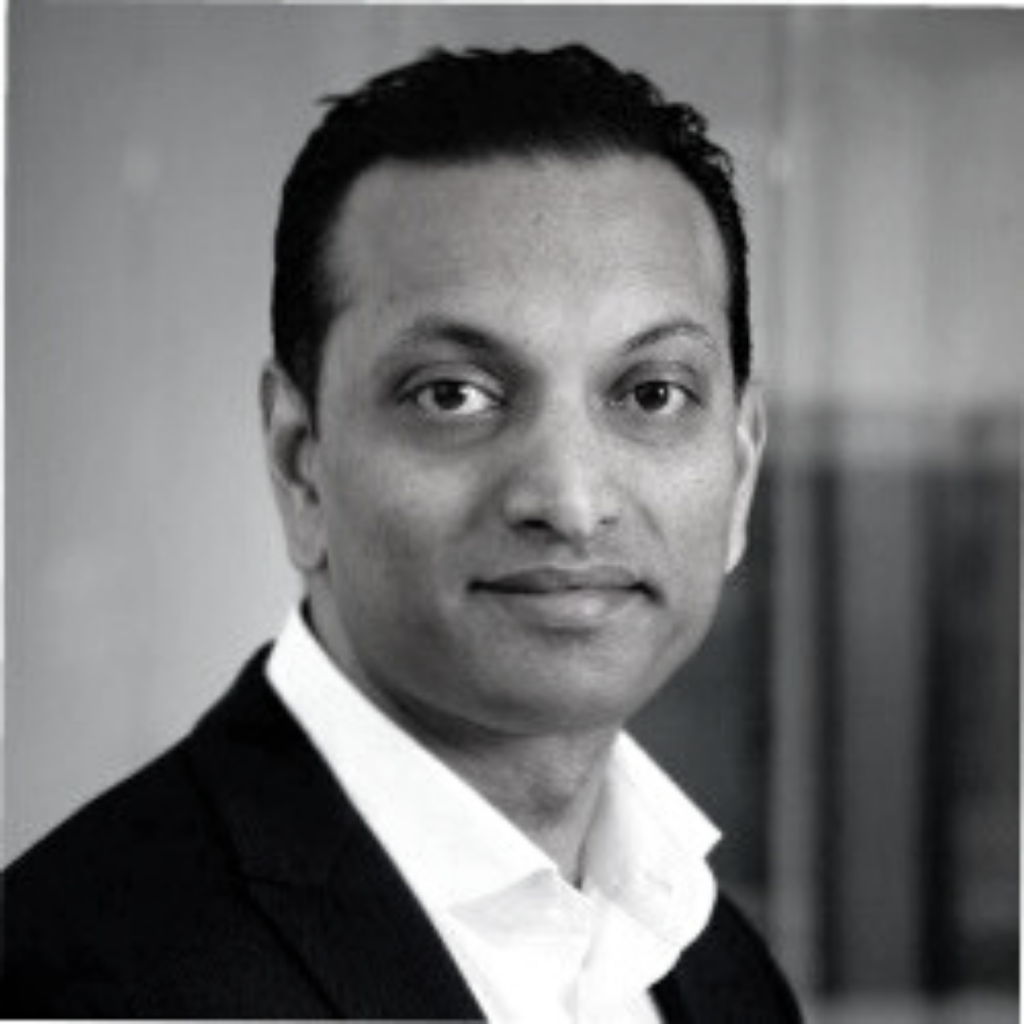 Reward Value advocates for modernizing executive compensation practices by truly embedding all stakeholders interests in the core of its design
Aniel, is a seasoned entrepreneur, innovator and global business executive with extensive experience in building teams, products and sales strategies that transform businesses and accelerate growth. Aniel was the Founder and CEO of CGLytics, a leading global ESG SaaS provider for Corporate Governance & Executive Compensation data analytics, which Diligent Corporation acquired in 2018. He served as the CEO of CGLytics and a member of Diligent's Executive Committee until December 2020, where he built and lead a multi-million-dollar global business focused on data analytics and ESG.He currently serves as a Senior Advisor to Diligent Corporation, sits on the advisory board of ZMH Advisors, a strategic shareholder advisory and engagement firm, the Diligent Institute and invests in early-stage tech companies.
Aniel has worked closely with leading investors, corporate boards, and their advisors. Before CGLytics, he spent 20+ years in the financial services sector and worked with companies such as Barclays, BNP and Hermes Investment Management in the field of ESG, Human Resources, Business transformation and Corporate Development. He  is a frequent speaker at industry events and has written and published various white papers, thought leadership content and articles on best-in-class Corporate Governance and Executive Pay practices. He has worked and lived in the US, London, Amsterdam and performed short term assignments in Asia.
Over the years we have seen various initiatives in the market to better align executive pay with long term value creation and shareholder interest. A few examples are the pledge taken by the Business Roundtable in 2019  or investors taking a stronger stand by strengthening their voting guidelines and engagement on executive pay practices or regulatory directives, like SRD II, which became effective a year ago,  for creating a more transparent, pay for performance and socially sustainable pay practice. More recently, we have seen companies integrating ESG metrics in their pay plans. In addition, corporations have been amending their executive pay levels in light of the pandemic. However, the 2021 proxy season, demonstrates that there is still a lot of work to be done with aligning pay with all stakeholders interests. We are not seeing material changes to companies' Ceos compensation packages that have been impacted by the pandemic. This is mainly due to the way the plans are designed and governed.
Rens ter Weijde is the CEO of KIMO, a Dutch firm focused on personalized learning. In addition, Rens is involved as an advisory board member in other companies with a focus on strategy and digitization. In the past, Rens worked as the CEO of Purpose+, a strategy boutique focused on long-term value creation in organizations, where he led global discussions around long-term value, worked with over 80 clients to define purpose-driven strategies, and published two books on the topic.Ter Weijde holds degrees in psychology, business, and artificial intelligence – and believes in the value of continuous learning. He studied Social- and Sport Psychology at the University of Amsterdam and worked with athletes (e.g. Eredivisie, Hoofdklasse Hockey, Cirque du Soleil) before joining McKinsey & Company as a consultant in 2011. While working for Purpose+ in 2015, he joined an executive leadership course at THNK, followed by an executive MBA at Harvard Business School between 2016 and 2017. Between 2018 and 2019, he added degrees in artificial intelligence (e.g. deep learning, reinforcement learning). He is currently enrolled as a CFA L3 candidate.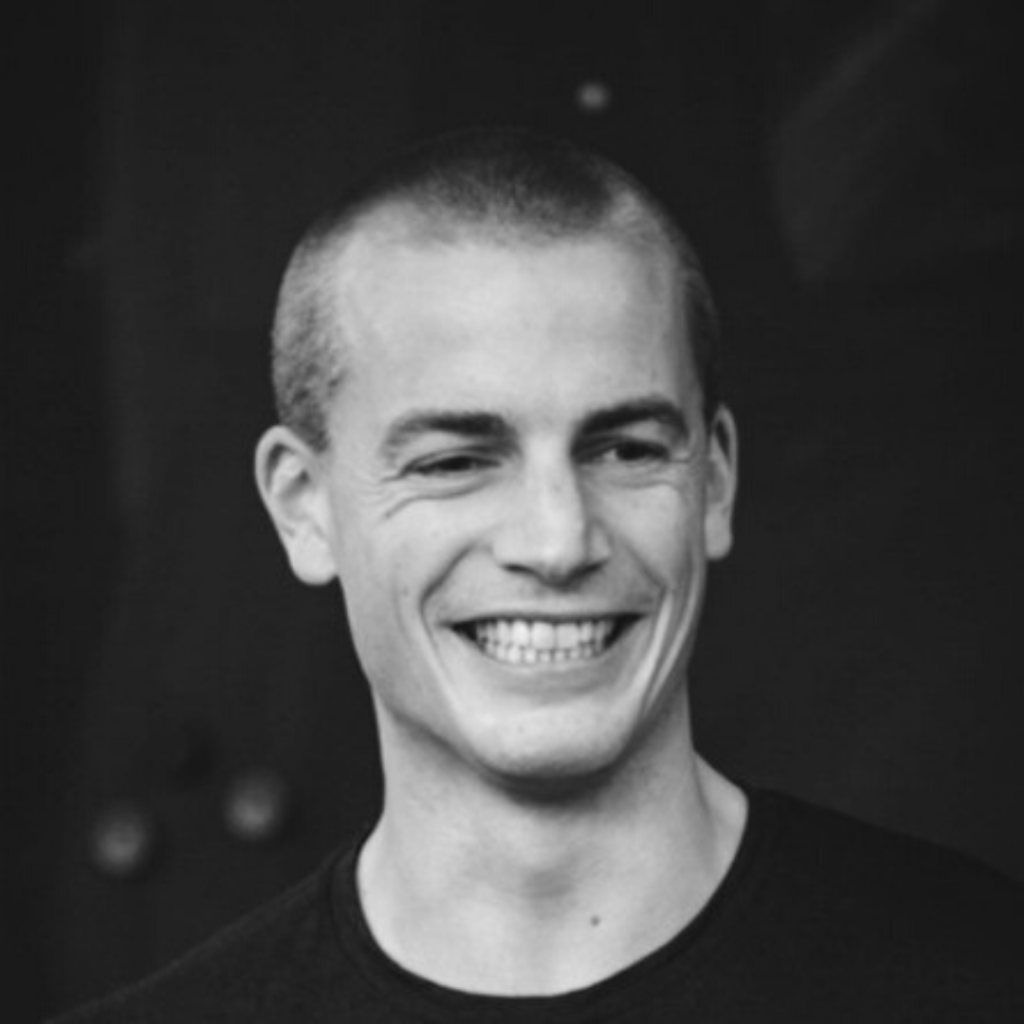 "Executive remuneration is where the rubber hits the road. Reward Value is a think thank with tangible solutions for our road to long-term value."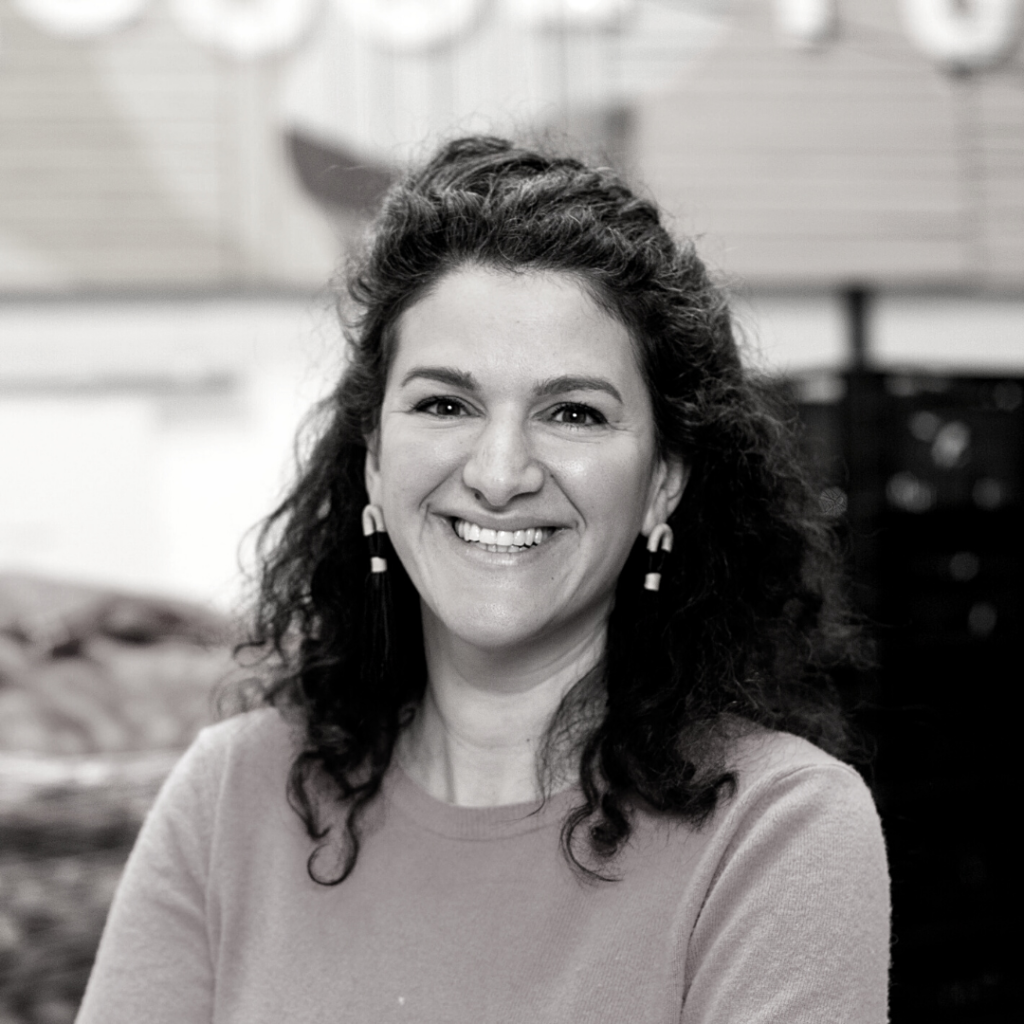 "Executive pay is an important instrument to accelerate the transition to a more sustainable society"
Selma is a social entrepreneur with a mission to stimulate the transition to a circular economy. She is one of the founders and owners of Instock. Instock is a social enterprise focussing on reducing food waste and creating awareness. Around 1/3rd of all food is wasted worldwide, having a huge impact on our resources.
At Instock surplus is turned into delicious meals or products. What began as a pop-up restaurant evolved into a company with multiple restaurants, catering services, two cooking books and various circular products such as beer and granola. Instock is currently expanding 'InstockMarket' a sustainable online wholesaler for chefs. So far, over a million kilos of food have been rescued. Instock was founded in 2014 after winning an innovation competition.
Selma studied Political Science at the University College Utrecht and International Management at King's College London. At Ahold she worked in sustainability, a supermarket store and internal auditing. She lives in Amsterdam with her husband and daughter.